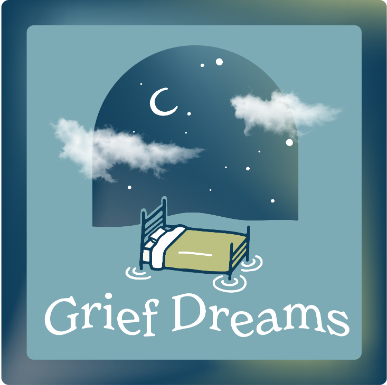 In this guest update episode, we talk with Heather Stang from Episode 119. Heather is the author of Mindfulness & Grief and the now released guided journal, From Grief To Peace. She is the founder of the Mindfulness & Grief Institute, where she facilitates Awaken, a mindfulness-based online group, offers individual sessions, and hosts the Mindfulness & Grief Podcast. Heather holds a master's degree in Thanatology from Hood College and is a Certified Yoga Therapist.
In this episode we talk about the death of her dog (Monster) and estranged grandmother, the power of animals in our lives, continuing bonds and finding new meaning after pet loss, adopting her new dog, her grief dream of Monster, and her new guided journal.
You can find more about Heather at mindfulnessandgrief.com
***************
You can find more about Grief Dreams here:
Our website – www.griefdreams.ca - where you can find links to the podcast. 
Instagram and Twitter - @Griefdreams
Clubhouse - @Griefdreams (Note: we have 2 clubs you can join - Grief Dreams and Grief Café)
Facebook – Grief Dreams Podcast Page and Grief Dreams Group
To support the podcast on Pateron visit https://www.patreon.com/griefdreamspodcast