Episodes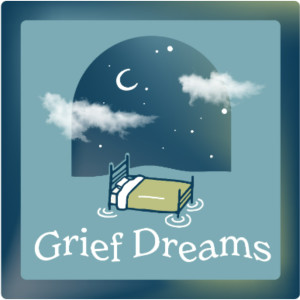 Saturday Dec 18, 2021
Saturday Dec 18, 2021
Jenn K. Lee is a writer and mixed media artist who lives in Hawaii with her husband and two children. Her book, Grieving in Dreams: Finding Peace After Losing My Sister, explores how her first year of dreaming about her late sister, who passed away in 2019, helped her process her grief and guided her toward a path that ultimately led to peace.
In this episode we talk about her relationship with her sister, her sister's journey with cancer, the many grief dreams of her sister, and writing her new book.
You can find more about Jenn on Instagram @grievingindreams
***************
You can find more about Grief Dreams here:
Our website – www.griefdreams.ca - where you can find links to the podcast. 
Instagram and Twitter - @Griefdreams
Clubhouse - @Griefdreams (Note: we have 2 clubs you can join - Grief Dreams and Grief Café)
Facebook – Grief Dreams Podcast Page and Grief Dreams Group
To support the podcast on Pateron visit https://www.patreon.com/griefdreamspodcast