Episodes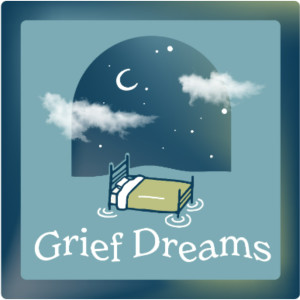 Saturday Oct 15, 2022
Saturday Oct 15, 2022
Raymond Moody, M.D., Ph.D. is a world-renowned author, lecturer, and psychiatrist whose seminal work, Life After Life, changed the way we view death and dying. He is widely acknowledged as the world's leading expert on near-death experiences. Visit Dr. Moody online at www.lifeafterlife.com
In this episode we talk about his research on near-death experiences (NDEs), similarities of NDEs to grief dreams and end-of-life dreams and visions, his grief after the death of his mom and friends, taking on the characteristics of his deceased friend, and his grief dreams of his grandmother and friend. 
You can find more about Grief Dreams here:
Our website – www.griefdreams.ca 
Instagram and Twitter - @Griefdreams
Facebook – Grief Dreams Podcast Page and Grief Dreams Group
Looking for ways to support the podcast?
You can help support the Grief Dreams Podcast in a few ways:
1) Become a Patreon supporter (monthly financial support)
https://www.patreon.com/griefdreamspodcast
2) Buy us a Coffee (one-time financial support)
 https://www.buymeacoffee.com/griefdreams
3) Subscribe to the podcast (on the platform you listen) and give a review. This improves our online visibility.
4) Support the topic by sharing the podcast or website. We appreciate any support that contributes to raising awareness on the topic.